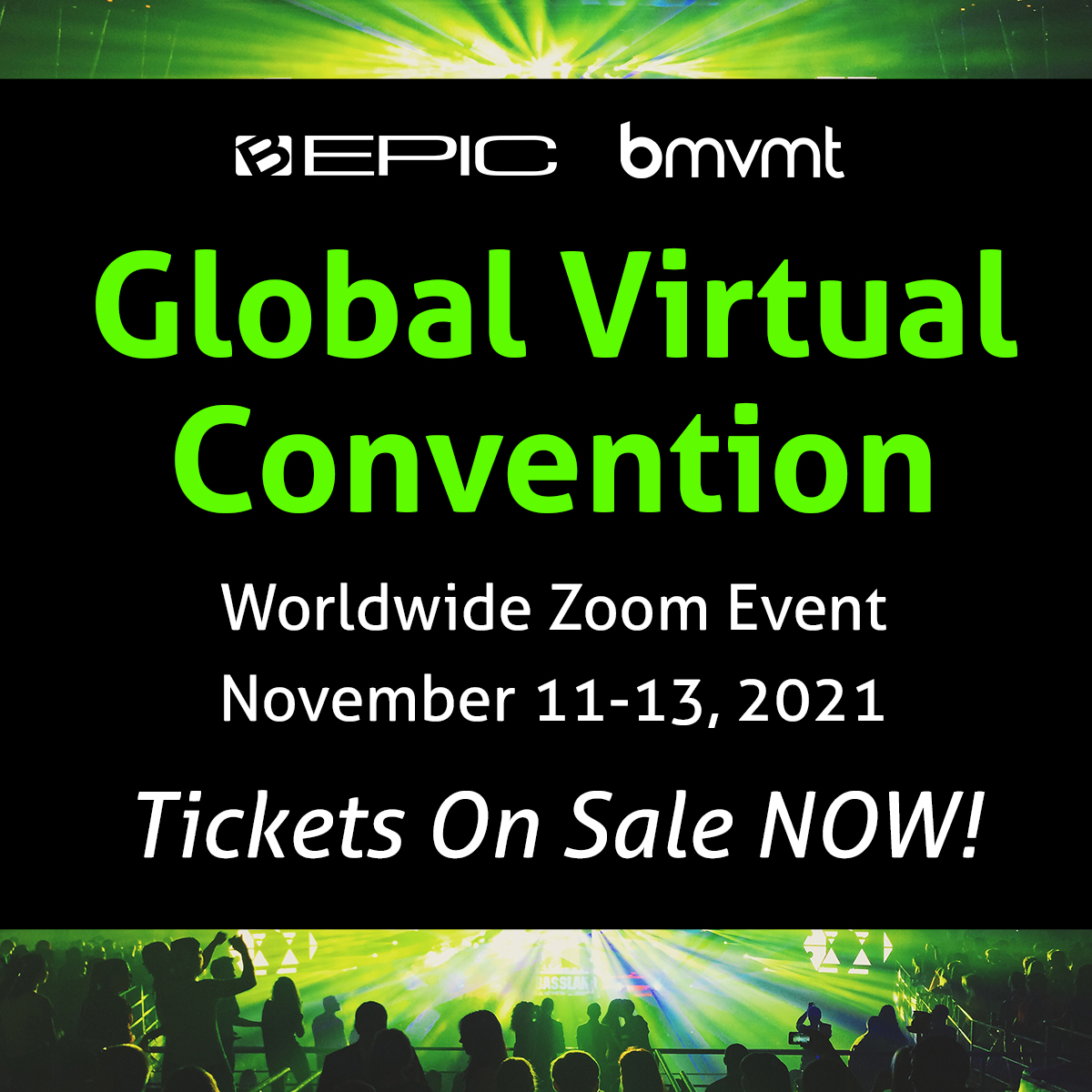 Get your ticket for the upcoming Global Virtual Convention! Tickets are available in your bepic.com Back Office. The event will be held over Zoom on November 11th-13th. 
There is lots in store for you at this epic three-day event designed to enrich both your professional and personal development. It will be packed with energizing presentations and in-depth trainings.
You'll learn from top performers, industry experts, corporate team members, and special guest speakers. Gain valuable insights and skills, be inspired by success stories and fresh ideas, and discover powerful tools and techniques to take your business and life to the next level. Plus, be the first to hear about upcoming launches and exciting new updates.
This epic worldwide event is open to everyone!  Get your ticket today!