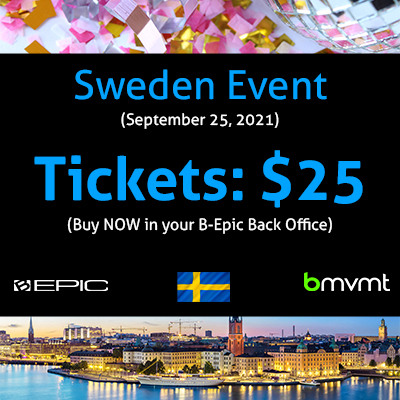 Attention members in Sweden!  Get your tickets today for the upcoming B-Epic International Regional Event in Sweden.
The event will be held on September 25th.  Tickets can be purchased from your www.bepic.com Back Office.
If you are in the Sweden area, you will not want to miss this EPIC event!