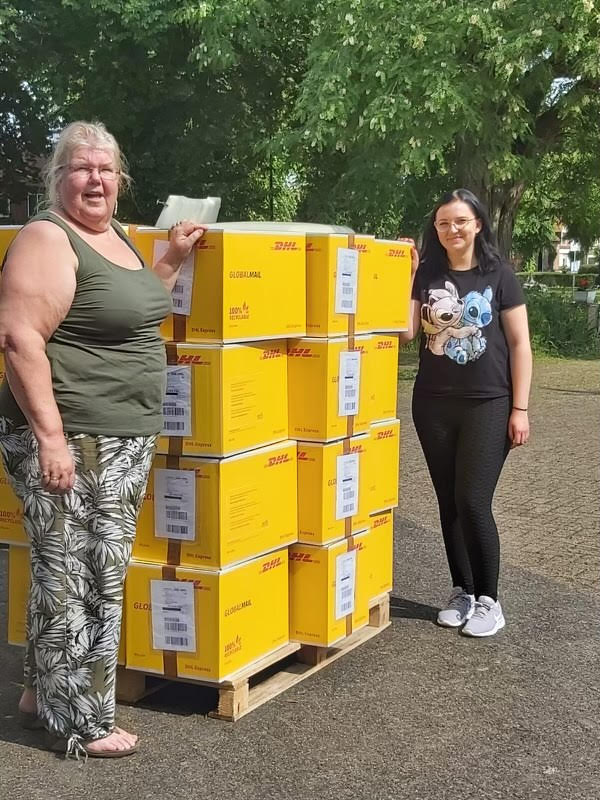 We would like to express our appreciation for our fantastic fulfillment team in the Netherlands. Tonny Dirksen oversees all the shipping for orders going to the EU and EURASIA. With the help of her assistant Ashley, they are working at top speed to fulfill thousands of orders now that they have the products on hand.
By importing pallets of product to the Europe-based fulfillment center and shipping orders to EU and EURASIA members from there, it will speed up order shipping and keep shipping costs to a minimum.
Thank you Tonny and Ashely for all you do!