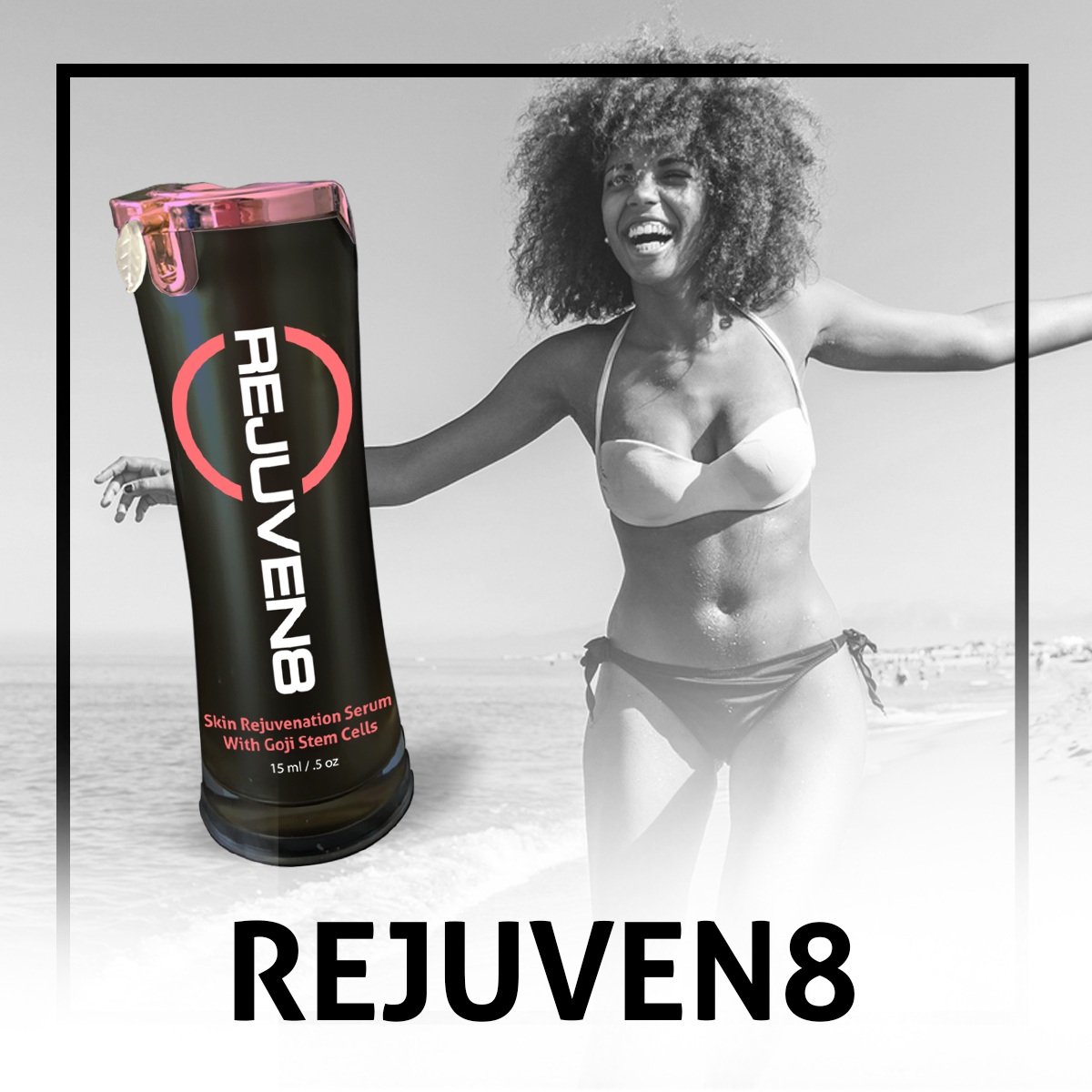 REJUVEN8 is a wonderful skin care product and is certainly not just for the face or just for women. It works great on sun-damaged skin for anyone who works or plays outside. Not only does it nourish the skin, but it also helps repair damage. Plus, the packaging is pretty enough to be used as a gift!
Our advanced skin rejuvenation serum with goji stem cell technology helps protect against pre-mature aging and has been proven to significantly improve collagen and elastin production in the skin. It's not a miracle serum that makes the 70-year-old look like a 20-year-old, but it can sure help anyone's skin and has been shown in clinical studies to improve skin appearance, condition, and vitality. 
Order REJUVEN8 from your B-Epic Back Office today.