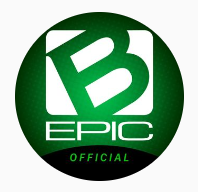 Have you seen the newest Member Resources?
We recently launched some new resources for our members in response to requests from the field, which we hope will be of value to everyone.  If you haven't checked them out yet, here's a quick overview. 
New corporate Instagram page (www.instagram.com/b_epicofficial) for posting promos, news, and updates and promoting events, contests, and products. We invite you to follow this new page – and invite your team and customers to follow it as well – to stay in the loop!
New shipping update page (linked to in the Back Office Resources menu) where we will post timely notices related to shipping delays, back orders, and other issues impacting the delivery of orders around the world. Be sure to check back regularly for updates! 
Lurra product sheets are posted online (accessed via the bepic.com menu under Products) as a reference to learn more about those amazing products. These marketing materials are available to be shared with others who might be interested in and could benefit from the products.