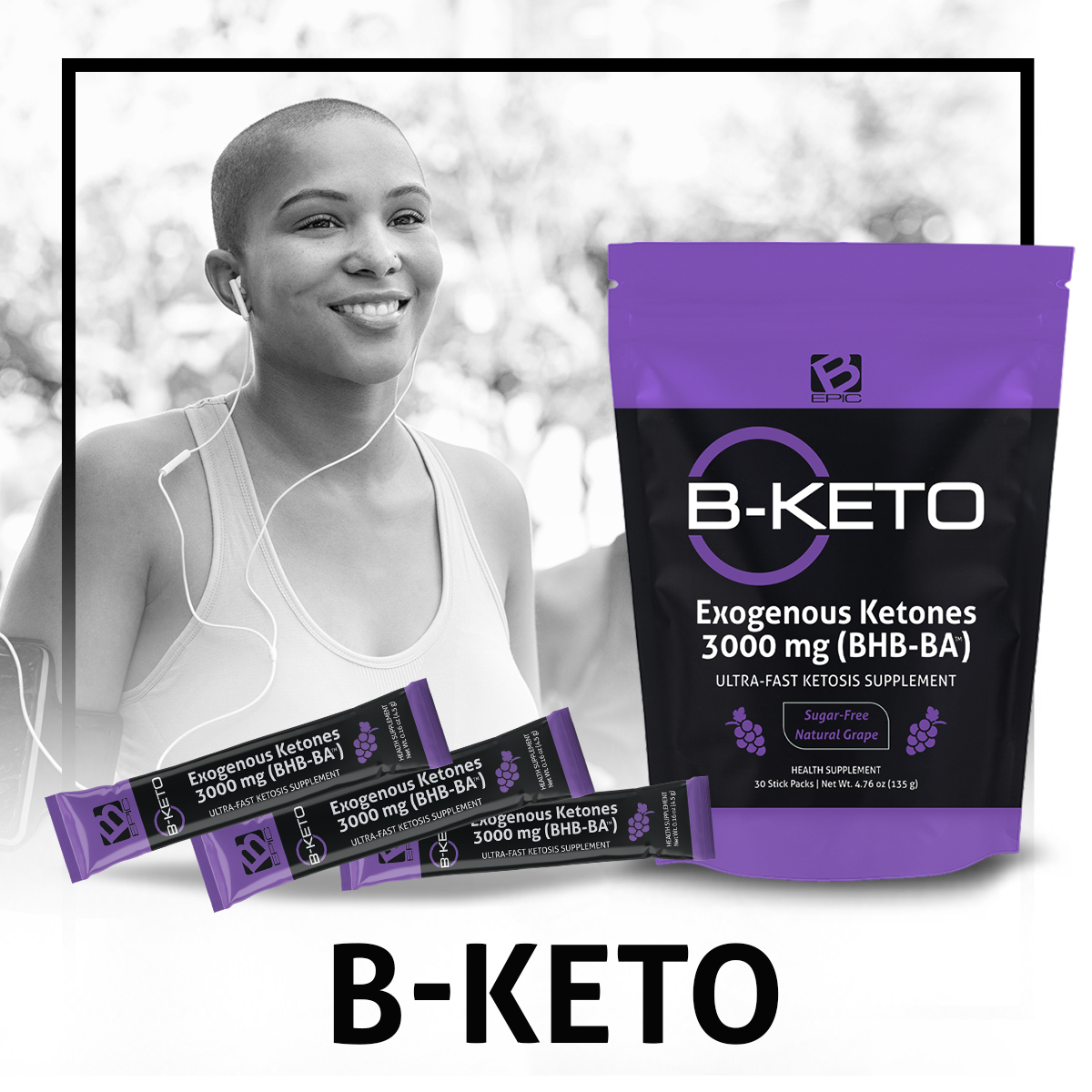 If you are struggling to stick to a low carb diet or are wanting to boost your weight management efforts, B- KETO is a great-tasting, science-backed supplement proven to help! 
Drinking sugar-free B-KETO, you can experience many of the benefits from increasing the active ketone levels in your body (which increases fat burning) WITHOUT cutting carbs from your diet. If you are on a low-carb or ketogenic diet, B-KETO can greatly boost the effects of the diet. Plus, it provides lasting natural energy, mental clarity, and appetite suppression.
Order B-KETO from your B-Epic Back Office today.