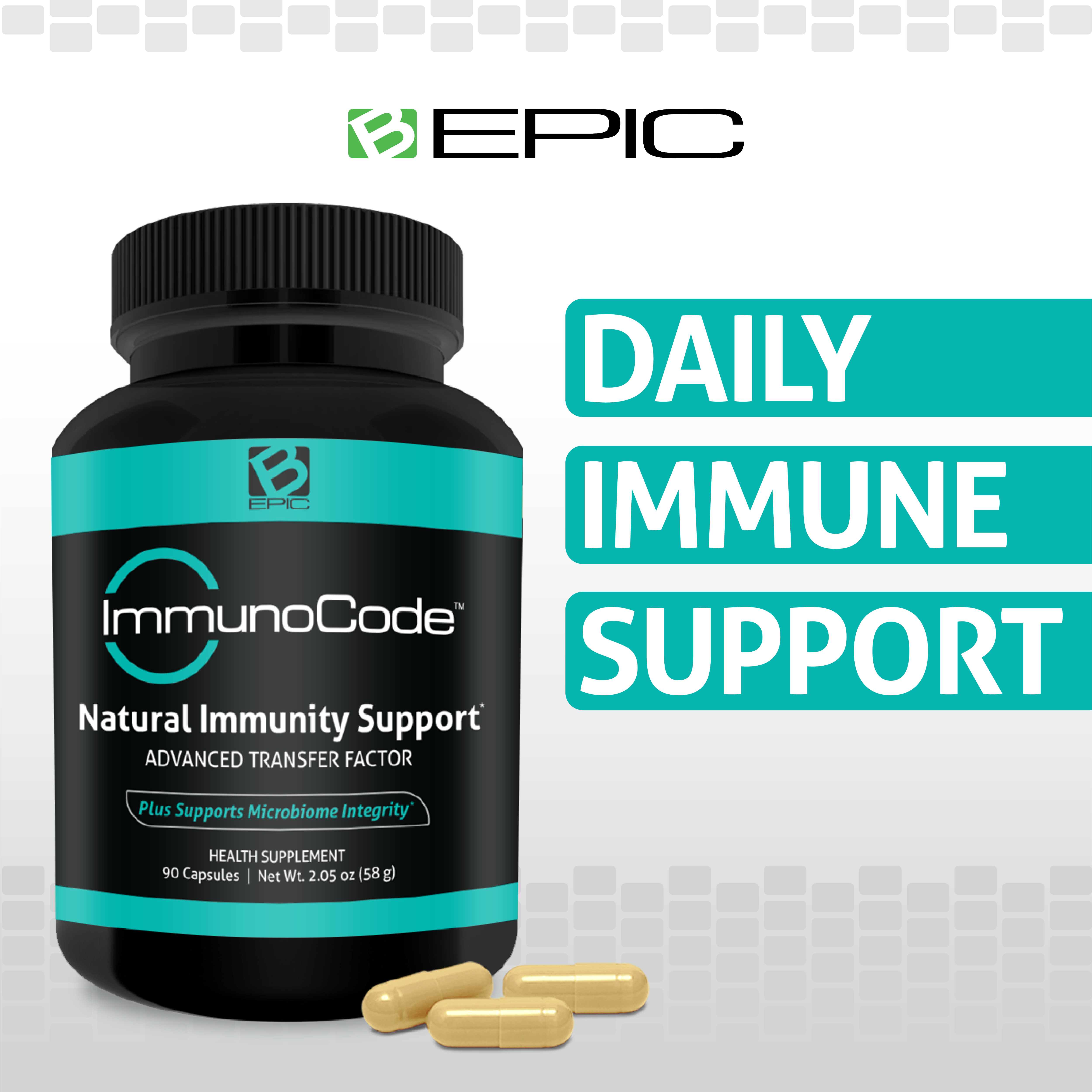 New ImmunoCode Diagnostic Survey
ImmunoCode may be the best tool on the market today to help build and possibly improve and/or strengthen one's immune system. We all should be taking this totally amazing product! Our immune system supplements should be food to nourish the body. And ImmunoCode is exactly that!  It provides nourishment for the immune system.
As we enter the season when it is especially important to boost our immune health, ImmunoCode – made with Advanced Transfer Factor – is an ideal daily supplement for immune system support.
Order ImmunoCode today from bepic.com!
What's more, Dr. Hennen created an easy-to-use diagnostic survey for us that is basically a checklist of issues – such as aches and sickness – that someone may be dealing with in regard to their physical health. You can fill out this quick survey to have a record of your baseline and then reference it every few months to determine how taking ImmunoCode is helping you over time.  
Check out the new ImmunoCode Diagnostic Survey on the Marketing Materials page under Corporate Literature. https://be-epic.s3.amazonaws.com/ImmunoCode+Diagnostic+Survey.pdf 
Also, check out the remarkable research behind this amazing product: https://be-epic.s3.amazonaws.com/B-Epic+ImmunoCode+Research.pdf