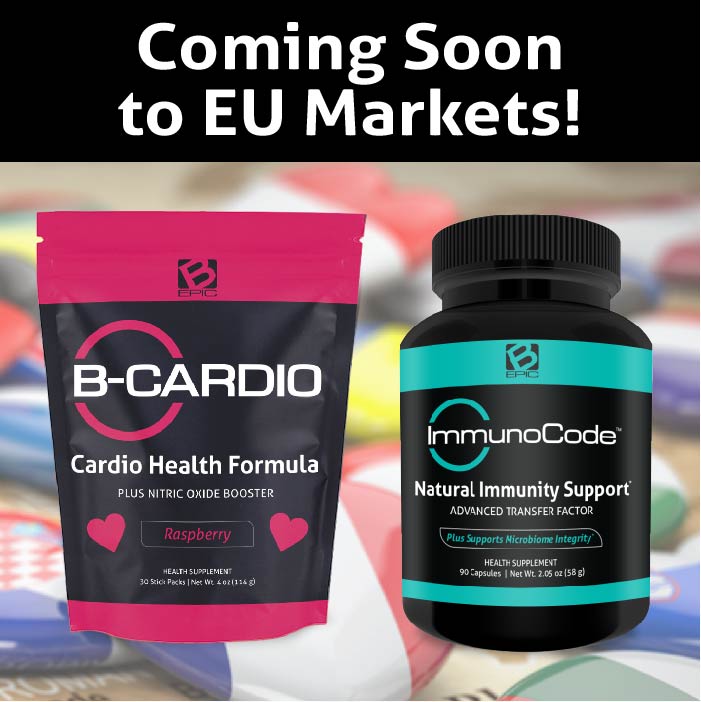 ImmunoCode and B-Cardio are Coming to Europe Soon
We have exciting news for all of you in the European Union (EU). ImmunoCode and B-Cardio are now fully registered with a Certificate of Free Sale for Europe! This means that these popular, USA-based products can be bought by international customers in Europe without any restrictions by Customs. 
Now that we have all the approvals, we are sending inventory to our shippers in the EU, so they can start fulfilling orders for members in those countries. So, look for these two products to be available for purchase by EU members in the upcoming weeks!
A Certificate of Free Sale, sometimes called a "Certificate for Export" or "Certificate to Foreign Governments," is used when registering a product in another country. It indicates to the Customs authority in that country that the product to be imported is manufactured and freely sold in the United States. 
Learn more about ImmunoCode and B-Cardio at www.bepic.com.