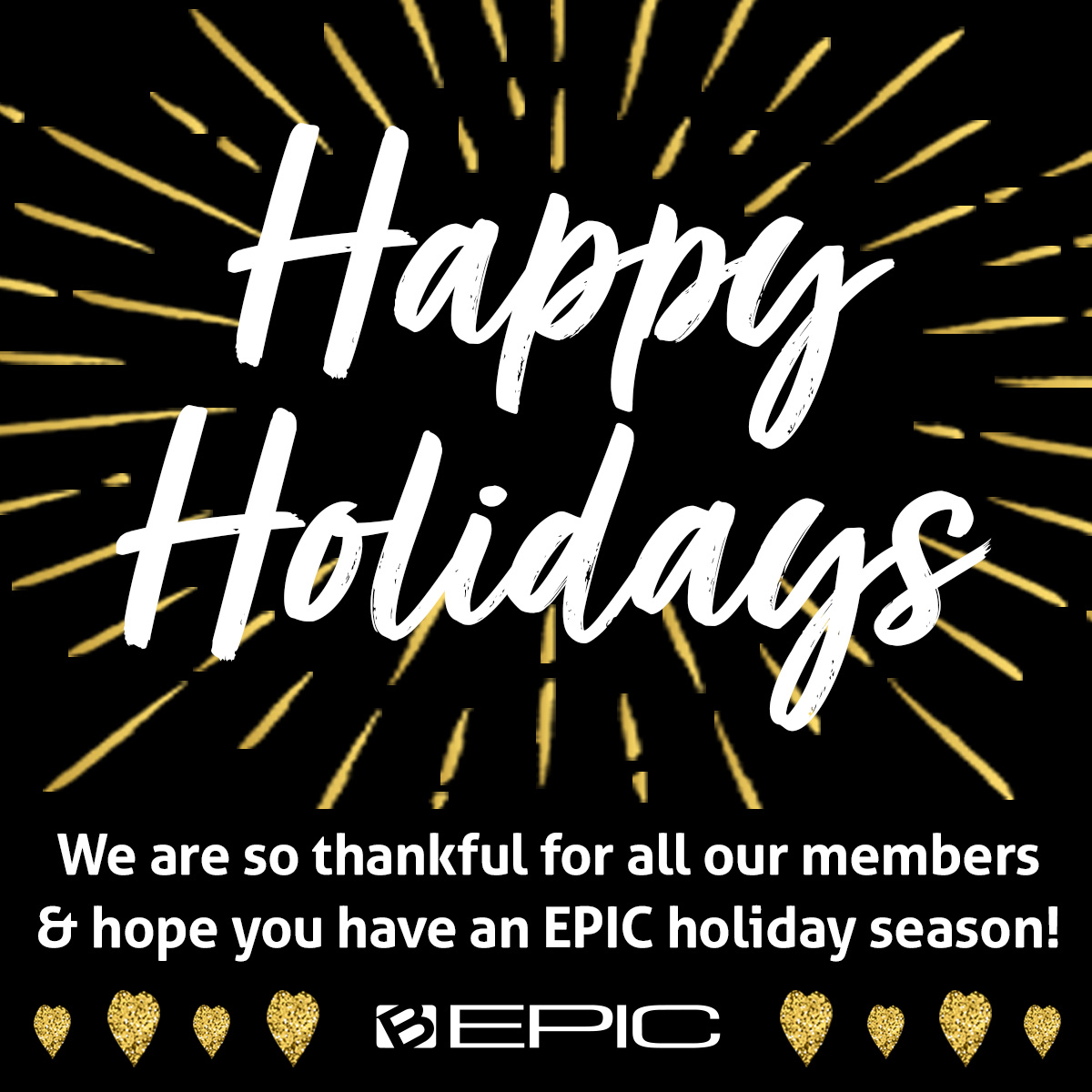 Happy Holidays to Everyone!
All of us at the Corporate Office want to wish everyone a wonderful holiday season wherever you are in the world. You all are in our hearts, and we hope you are surrounded by love and filled with hope. We are blessed to have a global community that is unified in bringing the gifts of good health & well-being and greater financial independence to everyone. Thank you for being part of the B-Epic Worldwide family!
This time of year is often one of reflection. As the holidays are in full swing and the end of the year is approaching, it is a great time to reflect on what you did (and did not) accomplish this past year and why. It is always nice to take count of all our blessings, but don't forget your "failures" as well. We can learn so much from our successes AND from our mistakes. If you truly want to be your best self ever, it is more helpful (and more true) to reframe failure as evidence of something that just didn't work out and an opportunity to try again with greater insight. What's most important is how we react and what we do next.
So, we hope as you celebrate the holidays, you also celebrate all you have learned and how much you have grown over the past year. And as the New Year comes, we hope you feel renewed and are resilient in continually setting and striving for your goals.
Happy Holidays and Happy New Year! We are looking forward to an EPIC 2023 with all of you!