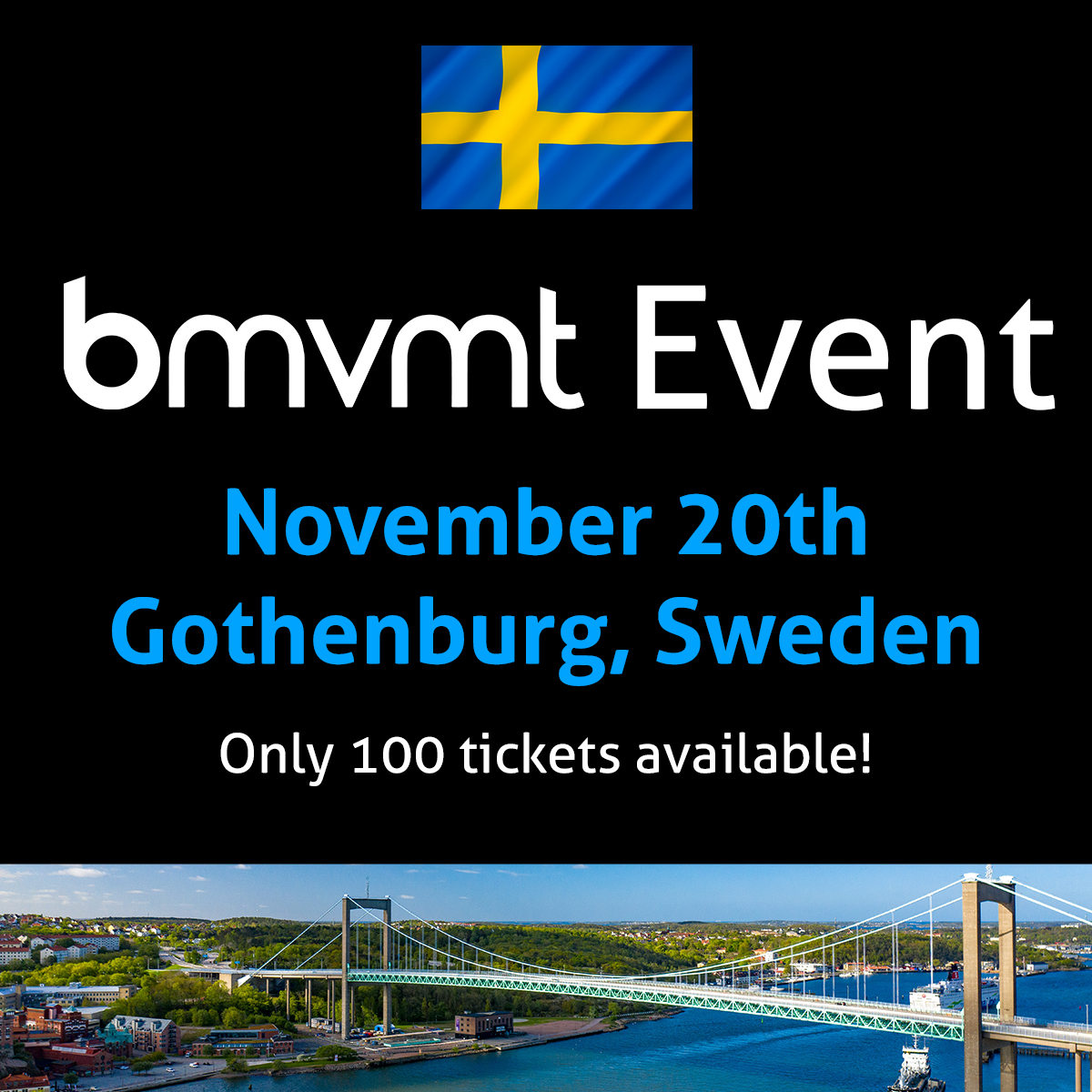 A special B-Epic / bmvmt event is in the works for Sweden!  The event will take place on November 20th in Gothenburg.
Due to limited space, there are only 100 tickets available. So, if you would like to attend, be sure to buy your ticket today from your bepic.com Back Office. 
Tickets to the Sweden event are on sale now!  Space is limited!