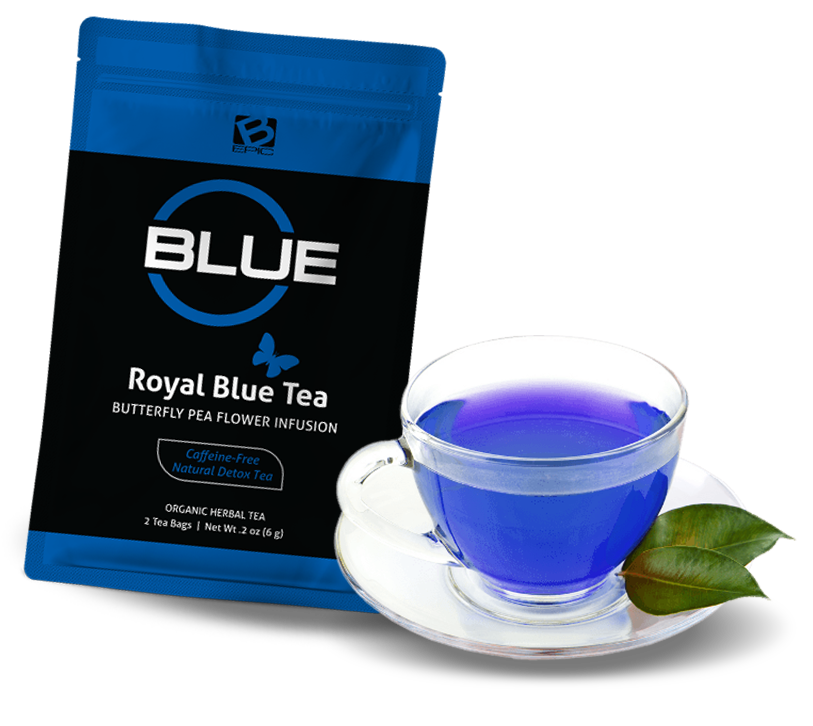 Have you tried B-Epic's Royal Blue Tea yet? This unique, vibrantly colored herbal infusion is all organic, naturally caffeine-free, and rich in antioxidants. True to its name, when brewed it naturally turns a stunning blue color. Made from butterfly pea flowers, it has an earthy, woody, slightly sweet vegetable flavor similar to green tea.
For centuries blue teas have been used in Southeast Asia. Benefits from regular consumption may include assisting healthy weight management; naturally detoxifying the body; enhancing focus and memory; boosting immunity; helping relieve feelings of stress; and improving skin and hair.
Order Royal Blue Tea today from your B-Epic Back Office.