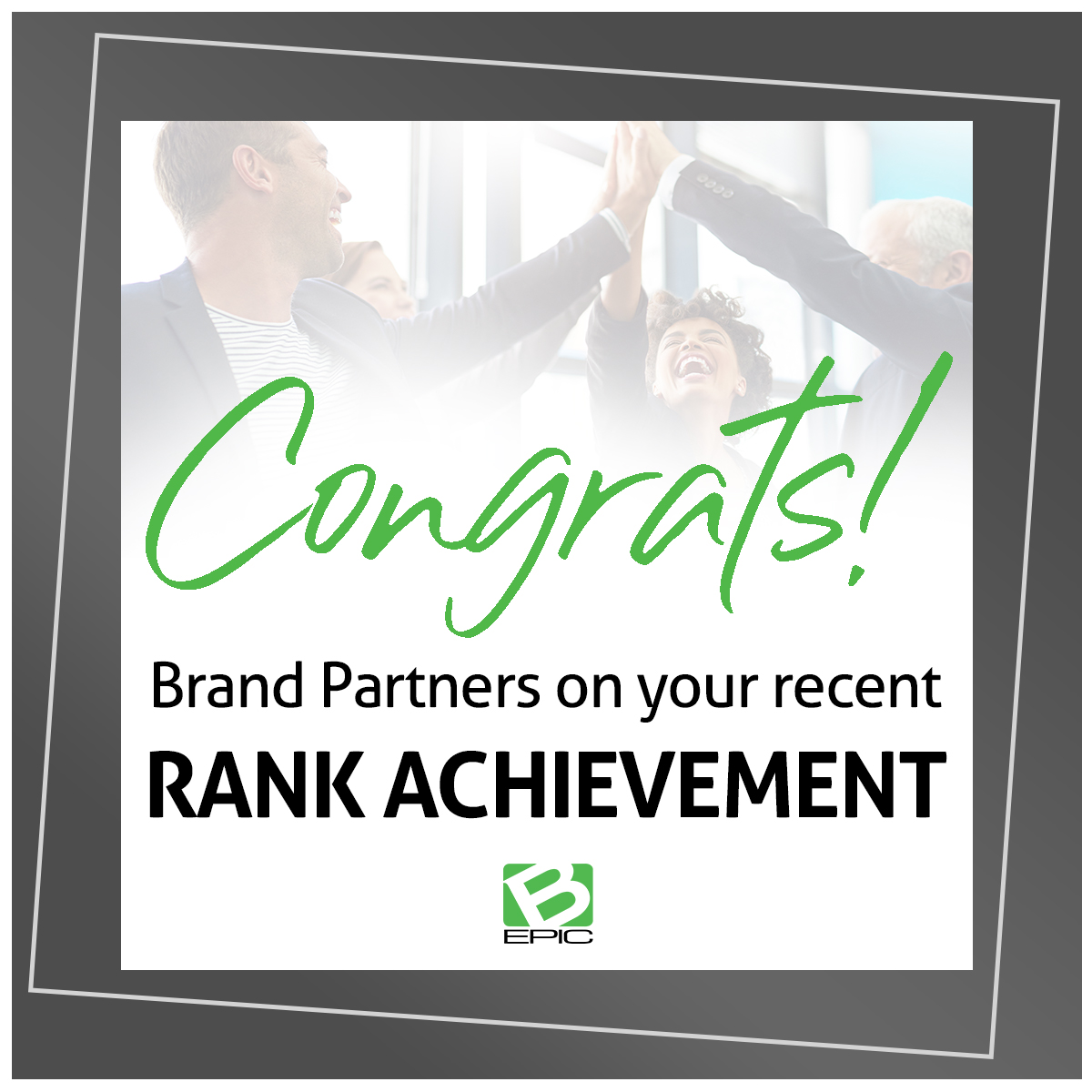 First, we want to acknowledge and apologize that some of the rank achievements were incorrectly listed in the recent Member Recognition email. The rank report had an error in the query which resulted in the unfortunate misprint and which has since been fixed.
We especially want to recognize our esteemed and highly regarded Green Diamonds Andrey Shauro and Lance Conrad & Angel Rodriguez.
In the monthly Member Recognition email, we recognize Lifetime Rank, which is the person's highest ever rank for which they have qualified since joining B-Epic. Each member's current rank level is posted in their B-Epic Back Office. To be recognized for a rank, that rank's full qualifications must be met for the required time period (e.g., 5, 8, or 12 weeks in a row, depending on rank). For a list of rank qualifications, refer to the B-Epic Brand Partner Compensation Plan.
The list of names and associated ranks posted in the monthly Member Recognition email and on the Rank Recognition webpage are from an official corporate report that is run at the beginning of each month – after the most recent full qualification period has ended and been reported. So, for example, ranks listed in the December Member Recognition email were for the qualifying period thru the end of October.
If you have any questions about your rank or believe there is an error, please contact B-Epic Member Support.