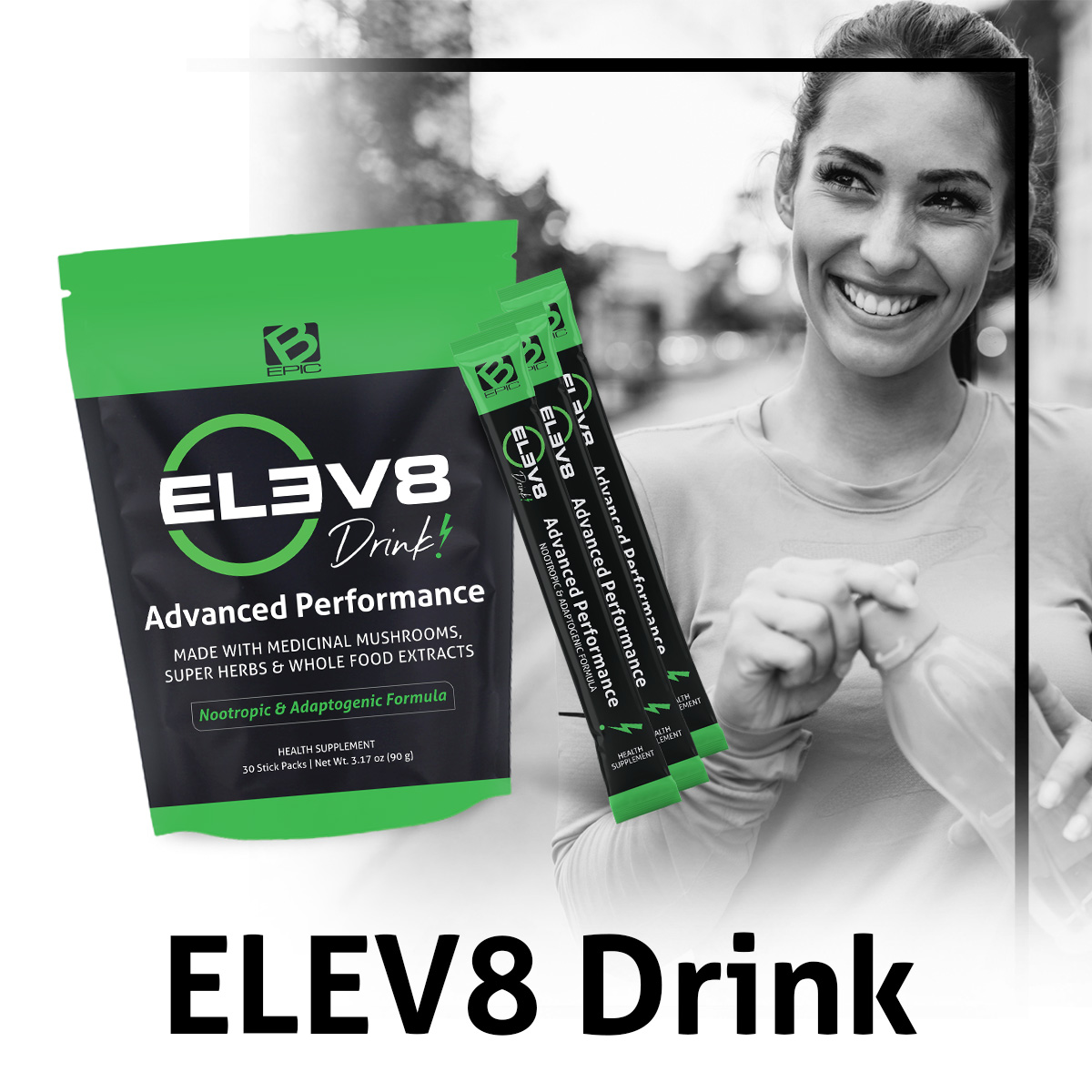 ELEV8 is Now Available in a Power-Packed Drink Mix
For a while now, we've been hearing about people mixing the ELEV8 capsules into water to create a power-packed drink. Thanks in part to their passion for the product and the popularity of natural energy supplement drinks, we have now transformed our top-selling Advanced Performance formula into a mouth-watering drink mix!
Packaged in easy-to-use, single-serving sticks, it is super convenient to use and take with you on the go so you have it whenever and wherever you want an added boost! 
ELEV8 Drink is scientifically designed to help you perform cognitively and physically at a high level without the brain fog, moodiness, or other negative side effects from sugary, over-caffeinated energy drinks. Each serving is packed with potent, pure herbal, mushroom, and whole food extracts that are rich in bioavailable essential nutrients and powerful nootropic and adaptogenic properties.
Order ELEV8 Drink today from www.bepic.com/backoffice. Now available in select markets.