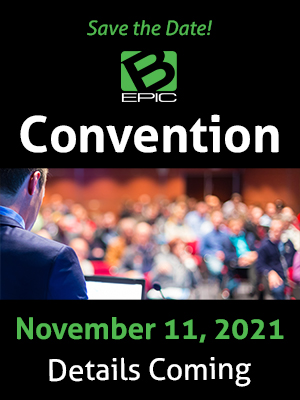 Get out your calendars and save the date! We are thrilled to announce that B-Epic will be having a Convention on November 11th, 2021 in the USA (exact location TBA).

 

The corporate team has been working to get everything lined up to make this important event happen. It is going to be EPIC! You and your team members will NOT want to miss it.

Stay tuned…details will be coming!