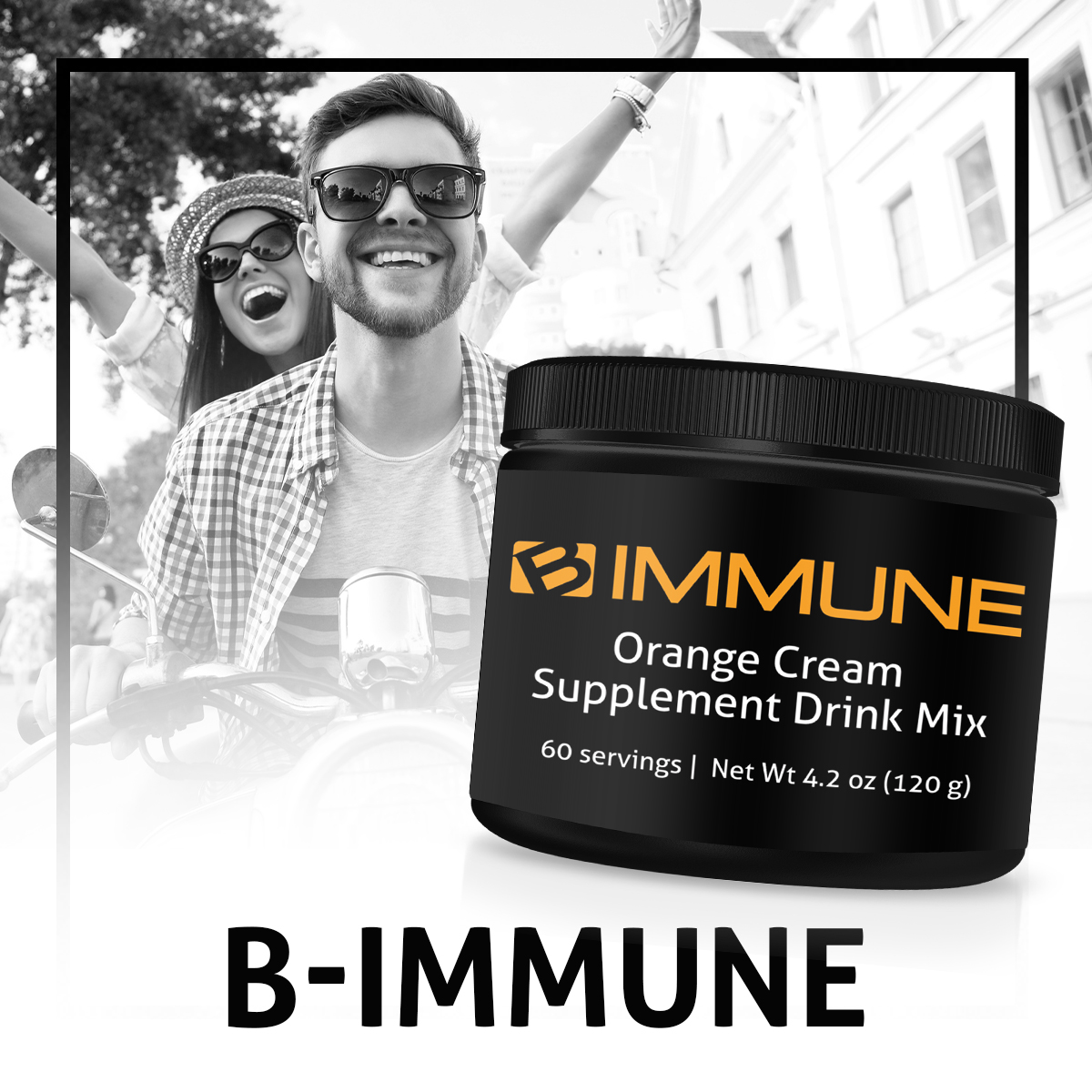 Are you looking for a delicious, easy way to boost your immune system!  B-IMMUNE is a mouth-watering, naturally flavored orange cream immune support drink that helps strengthen and maintain a healthy immune system – making you less prone to getting sick and helping ease symptoms when you do.
B-IMMUNE contains a potent blend of immune-boosting vitamins, minerals, herbal extracts, and medicinal mushrooms that help improve immune function and resistance to sickness. It provides a mega dose of Vitamin C (over 2,700% of the recommended daily dose) – one of the biggest immune system boosters of all. Plus, it contains Immunel™ (colostrum peptides), which is clinically proven to induce rapid changes in immune function within 30 minutes to 2 hours.
Order B-IMMUNE today from www.bepic.com/backoffice. Available in select markets.