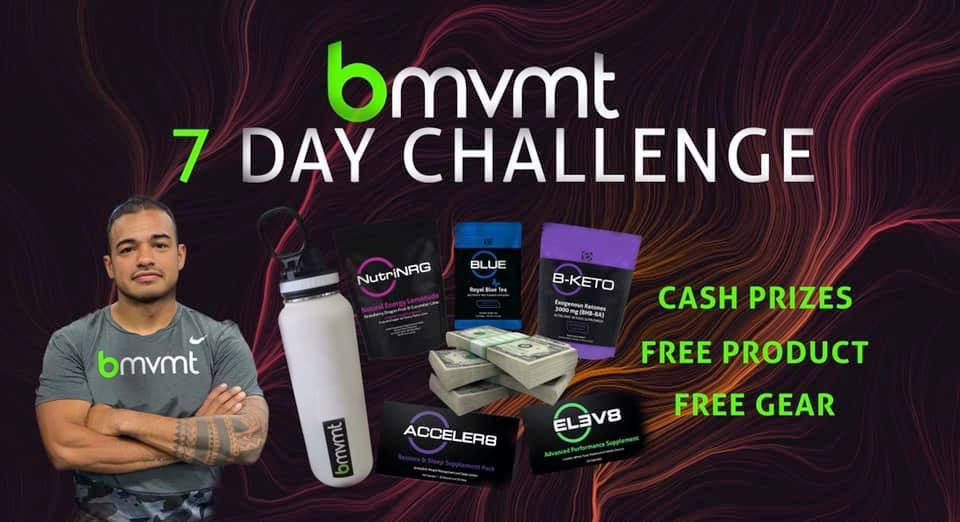 The bmvmt movement is going strong!  It is with excitement and appreciation that we report that the initial 7-Day Challenges have had great participation and have been a huge success. We also want to recognize the top three winners from the first three challenges that have been completed thus far.
Challenge #1: Maria Argueta, Diana Anaid Pedroza, and Amy Fer

Challenge #2: Amanda Martinez, Lisa Paolucci Donnelly, and Nadia Osterholm
Challenge #3: Erick Kire, Berta Velazquez, and Diana Garcia
The mission of the bmvmt system is to help you design your life rather than just live it by default. Transforming your life involves going beyond the way you live day to day. It also entails creating intention and aligning your thoughts, beliefs, and actions. bmvmt can be a powerful tool for you on your journey to creating the life you want and achieving your goals. So, we created the bmvmt 7-Day Challenge to help you kickstart a more healthy, balanced life and to quickly experience success. 
Create a life you love!  Join the next bmvmt 7 Day Challenge!  (See the bmvmt Facebook group or bmvmt Latino Facebook Group for details).