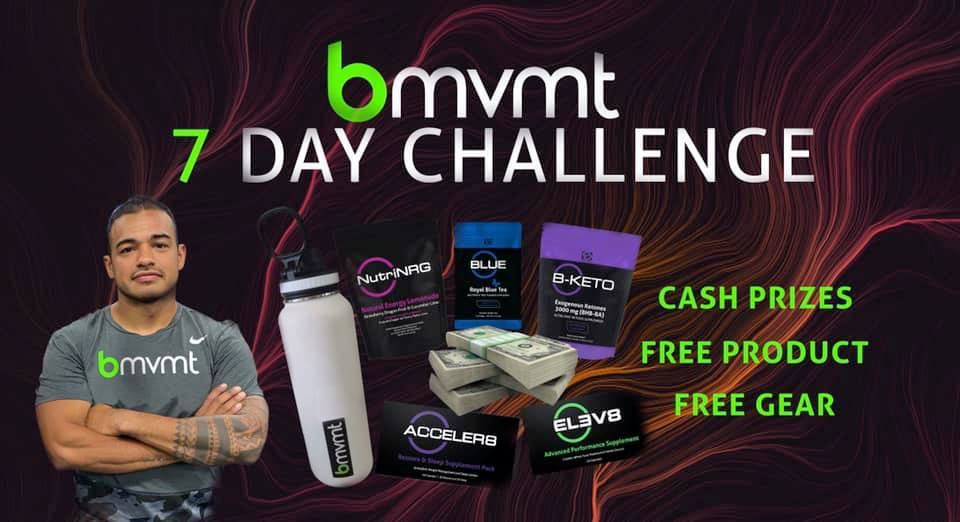 Join the bmvmt Challenge today! Our next 7-Day Challenge starts September 27th. The bmvmt system is a great kickstart to a rewarding wellness journey. It is a quick, easy, convenient, and fun way to experience real results in just seven days.
To get started, purchase a bmvmt pack from bepic.com and follow the "7-Day Challenge Sheet" (download from the "bmvmt" or "bmvmt Latino" Facebook Group).  Then, at the end of the challenge, post your "after" photo and testimony.  (See Facebook Group for details.) 
The top 3 posts with the most likes and most powerful testimony and transformation will receive a prize. Prizes include  $100 in cash, free products and gear, and a one-on-one virtual training session with a fitness coach and nutritionist Mario Lopez.
What are you waiting for? Take the bmvmt 7-Day Challenge to create a life you love!