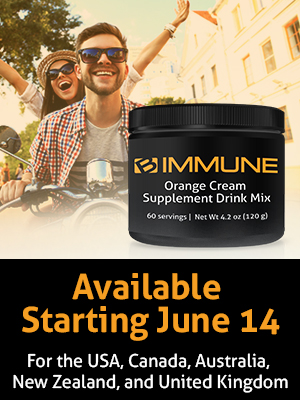 B-IMMUNE is now available for the USA, Canada, Australia, New Zealand, and United Kingdom. Due to popular demand, it has been made one of our core product offerings instead of just being a Limited Time Offer.
This mouth-watering, naturally flavored orange cream immune support drink helps strengthen and maintain a healthy immune system – helping make you less prone to getting sick and helping ease symptoms when you do.
Order B-IMMUNE today at bepic.com!