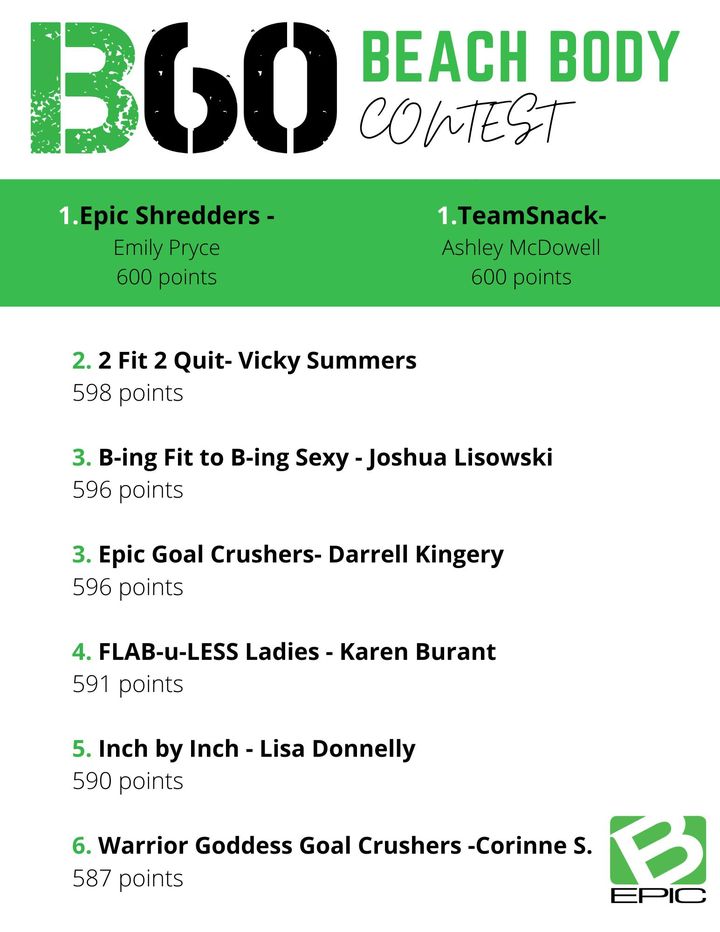 We want to give a huge shout-out to everyone who participated in the B-Epic B60 Beach Body contest that ended this past week. You should all be very proud of what you accomplished over these past two months!  And thanks to everyone who helped cheer on the teams in the B-Epic Official Brand Partners Facebook Group.
It was an exciting, VERY close race to the end!  Check out the list of the Top 25 teams posted on Facebook this past Monday.  Only 10 points separated the top seven teams.  Join us in recognizing and congratulating all of them by liking, commenting, and sharing that post.
Plus, a very special congratulations to the two winning teams who tied with the most points: EPIC SHREDDERS (led by Emily Pryce) and TEAMSNACK (led by Ashley McDowell)!  Both teams each won $2500, will receive custom t-shirts with their team name, and will be featured across all of our social media platforms.  Can't wait to see more of those awesome and inspiring B-Epic members.