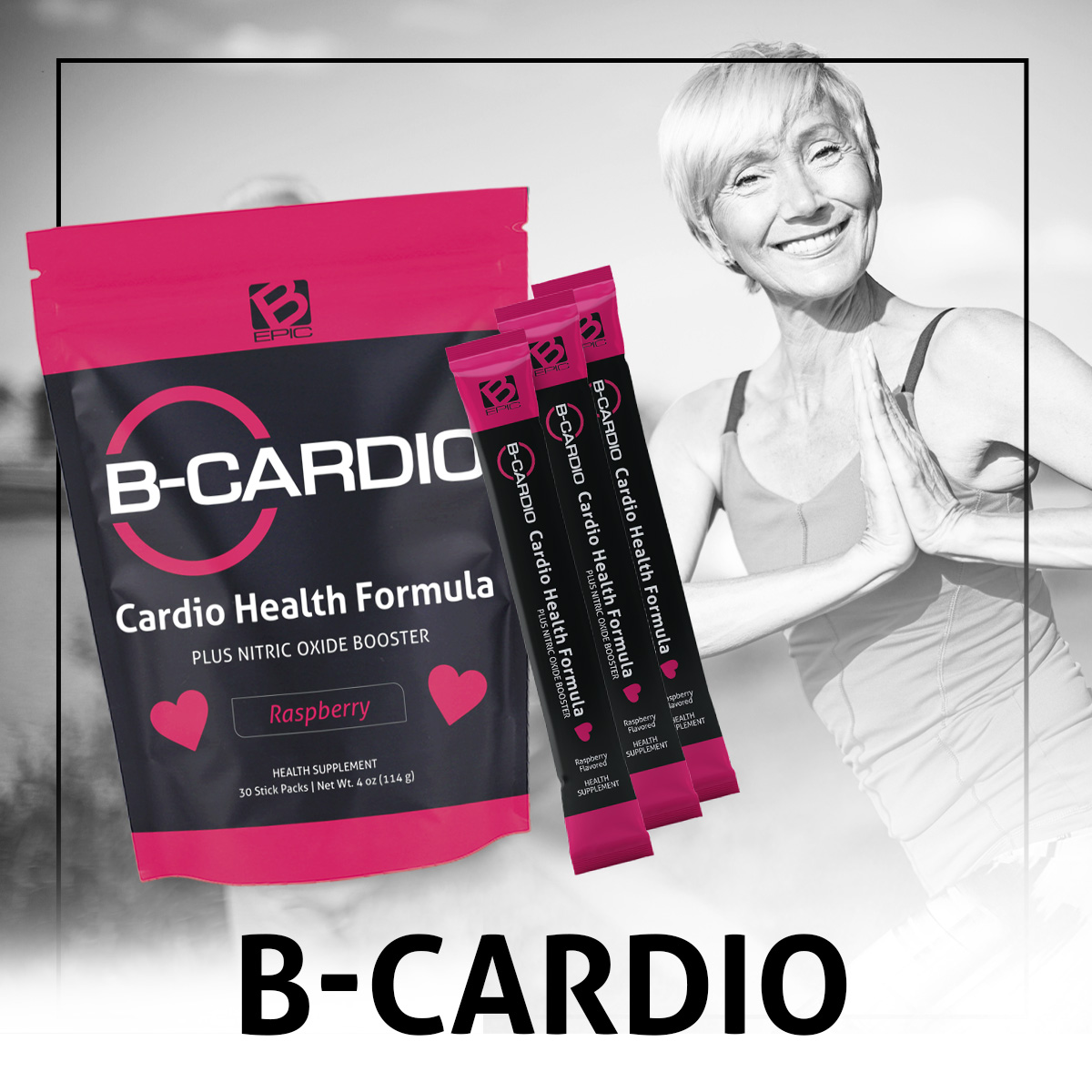 B-CARDIO is Now Available in Easy-to-Use Sticks
You asked and we heard!  Due to popular demand, B-Epic's favorite raspberry-flavored supplement drink is now available in stick packs – making it even easier to experience all the heart-health benefits.
Plus, these handy little sticks are perfect for life on the go! Like all our stick pack products, they are super convenient and easy to use. There is no need to measure it out with the scoop or pack around the canister when you are away from home.
Naturally boost your heart, body, and life…with B-CARDIO stick packs! Our doctor-formulated, proprietary formula is designed to help support cardiovascular health and the body's natural ability to produce Nitric Oxide. It's also a great way to increase energy and endurance without caffeine or stimulants. Plus, it is a fantastic pre-workout that can help boost performance and recovery.
Order B-CARDIO today from your B-Epic Back Office at www.bepic.com/backoffice.