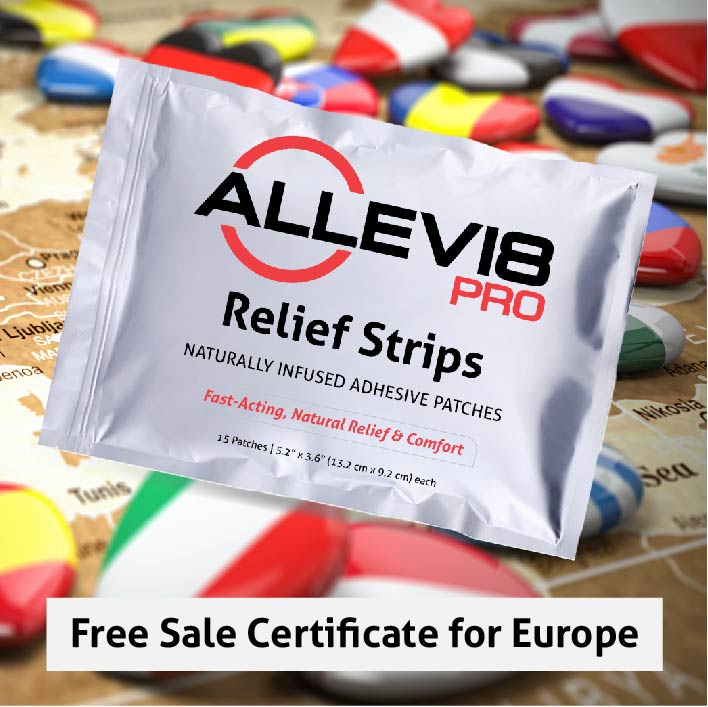 We are excited to announce that are popular ALLEVI8 PRO Relief Strips are now fully registered with a Certificate of Free Sale for Europe. This means that this customer-favorite, USA-based product can be bought by international customers in Europe without any restrictions by Customs.
A Certificate of Free Sale, sometimes called a "Certificate for Export" or "Certificate to Foreign Governments," is used when registering a product in another country. It indicates to the customs authority in that country that the product to be imported is manufactured and freely sold in the United States. 
Buy ALLEVI8 PRO today from bepic.com.