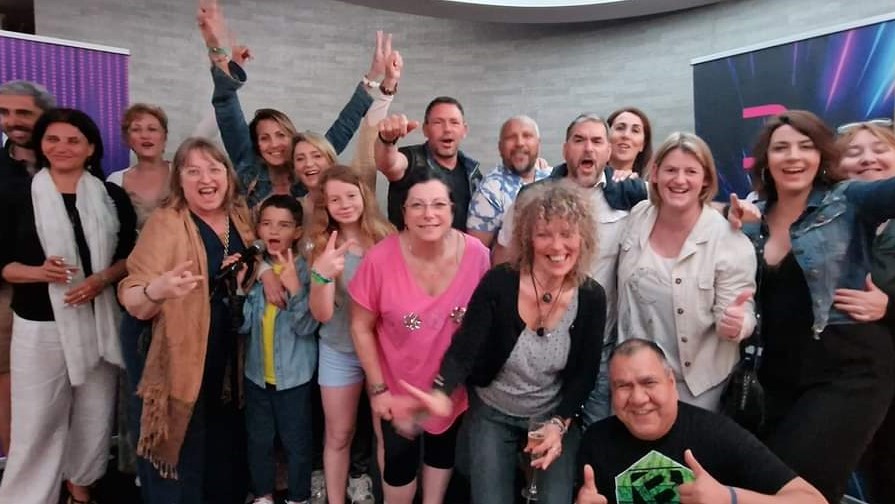 Highlights of our B-Epic Cyprus retreat
Our recent event at the Olympic Lagoon Resort in Cyprus was so much fun for all who attended from around the world. There is always a lot of excitement when a group of competitive distributors that won a holiday trip get together. We even had people that paid to travel from South Africa to attend; that takes real dedication because it was a very expensive trip for them.  
We ate delicious food, spent time on the beautiful beach, and enjoyed getting better acquainted at the meet and greet cocktail party to kick off the event on Thursday night. On Friday morning, we had a great meeting with trophies for the top enrollers and some of the leaders achieving new ranks. The training was great, and we all left with new ideas and renewed motivation. Everyone also received a nice backpack with samples of new products and old favorites. 
B-Epic believes in always giving back to the area where we hold an event, so Saturday morning, we all donned matching black t-shirts and cleaned the beautiful beach. It was amazing how much was picked up in our purple bags! We also always end our events with a wonderful dinner-dance on Saturday night followed by fireworks and – new this year – a fun neon party. 
There was plenty of time for everyone to relax, renew old acquaintances, and have time to set new goals and prepare their minds to build an even better business for themselves going forward. Thanks to all that made the effort to join us for this amazing event! 
Our next retreat for Europe will be in Morocco in October. Take advantage of the contest running form May 1st thru August 31st to build your team and be one of the 50 winners.