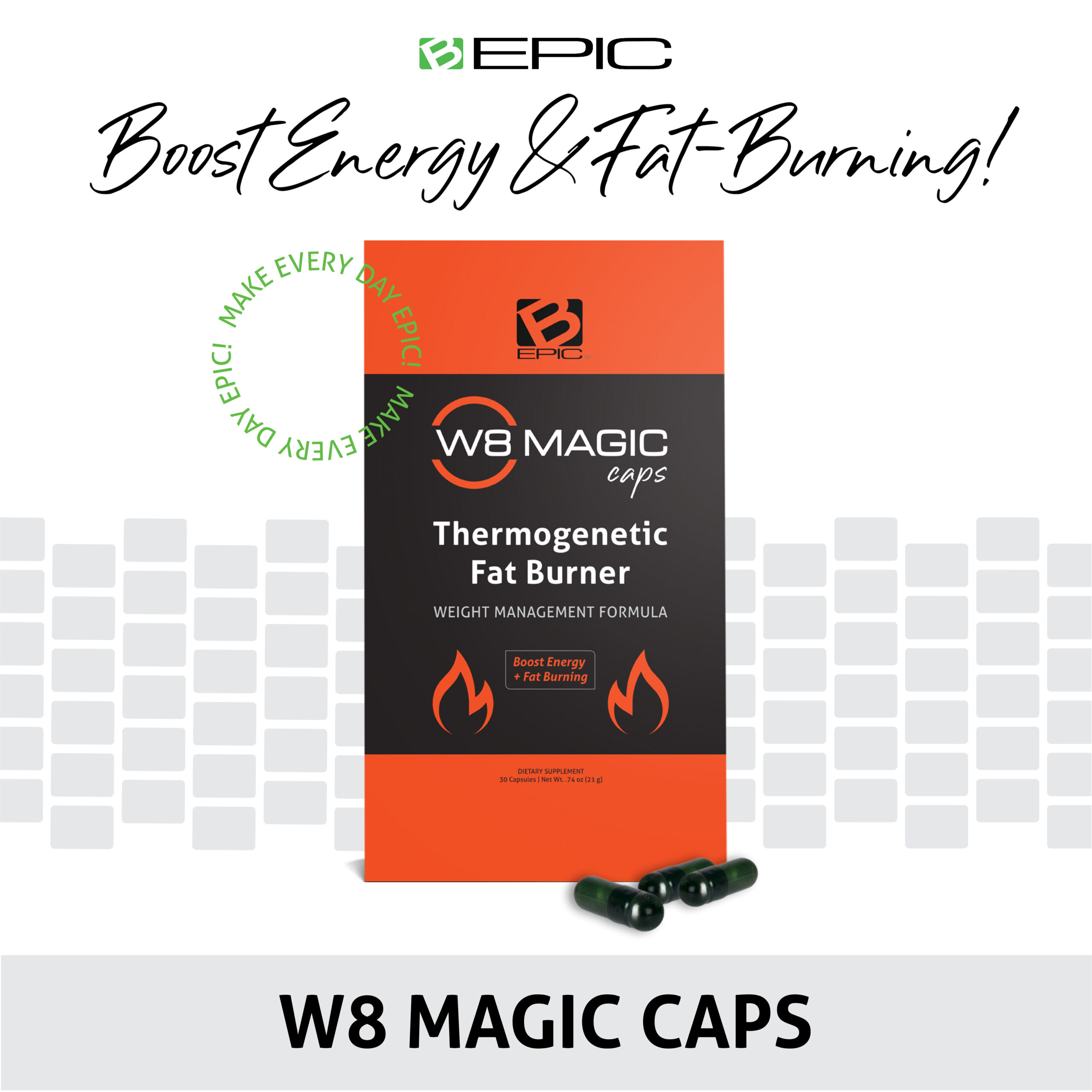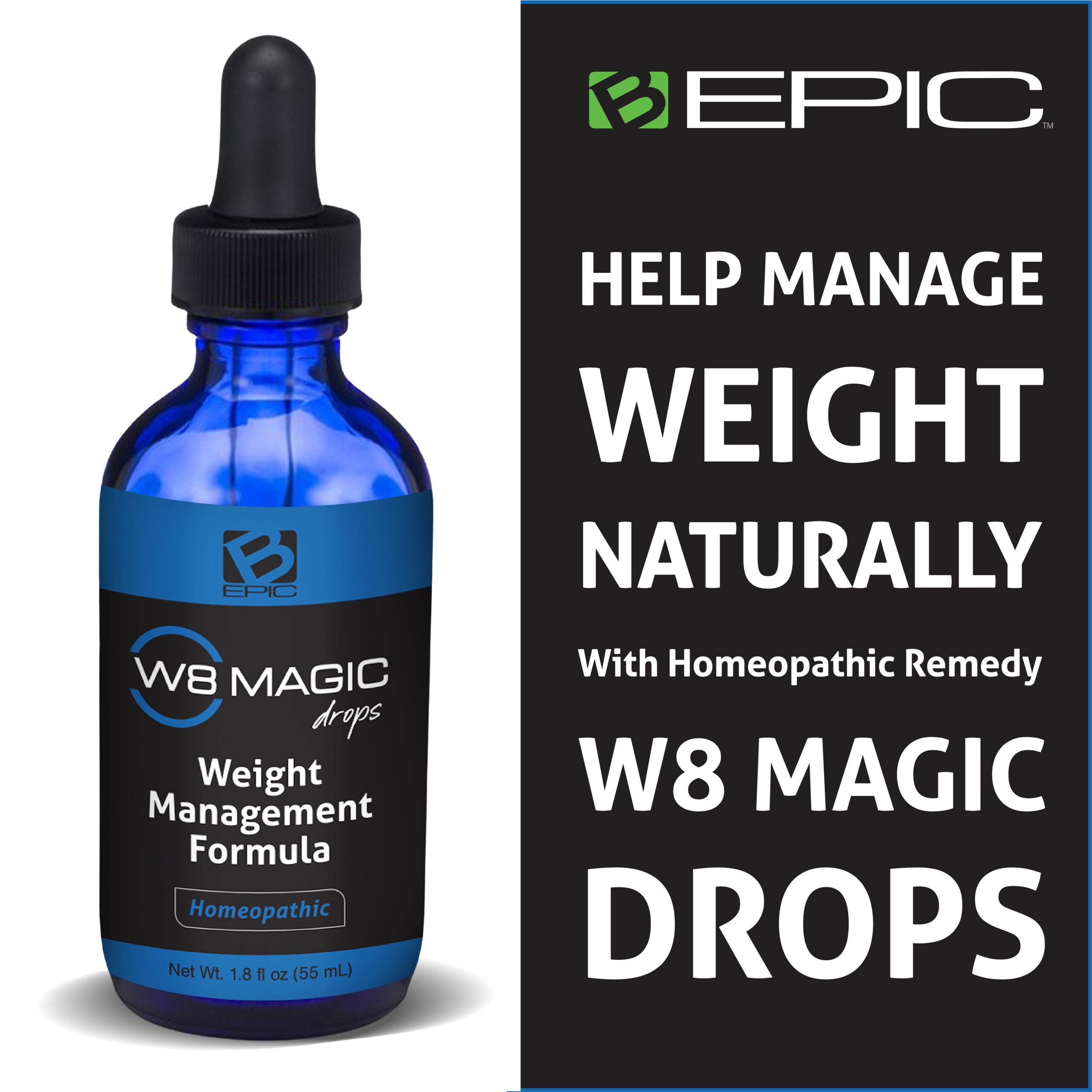 Introducing Our W8 Magic Product-Line
Introducing W8 Magic…the latest EPIC products that are a perfect supplement for any healthy weight management plan.
W8 Magic™ Caps health supplement is a powerful thermogenic fat-burner ideal for individuals wanting to lose fat or excess weight without losing muscle. Research-based science shows that the key ingredients in this formula are highly effective at powering workouts, promoting healthy weight, and reducing feelings of hunger and the desire to snack. Click here to learn more about W8 Magic™ Caps.
W8 Magic™ Drops homeopathic formula is made with powerful natural ingredients that have been found to help curb cravings and control appetite. When paired with the recommended diet, these unique drops have proven to be very helpful to people as they work on reaching and sustaining their weight management goals – whether it be increased commitment to a healthy daily diet or loss of unwanted extra weight. Click here to learn more about W8 Magic™ Drops.
Order W8 Magic™ Caps and W8 Magic™ Drops today from bepic.com. Available in the Back Office in select markets.