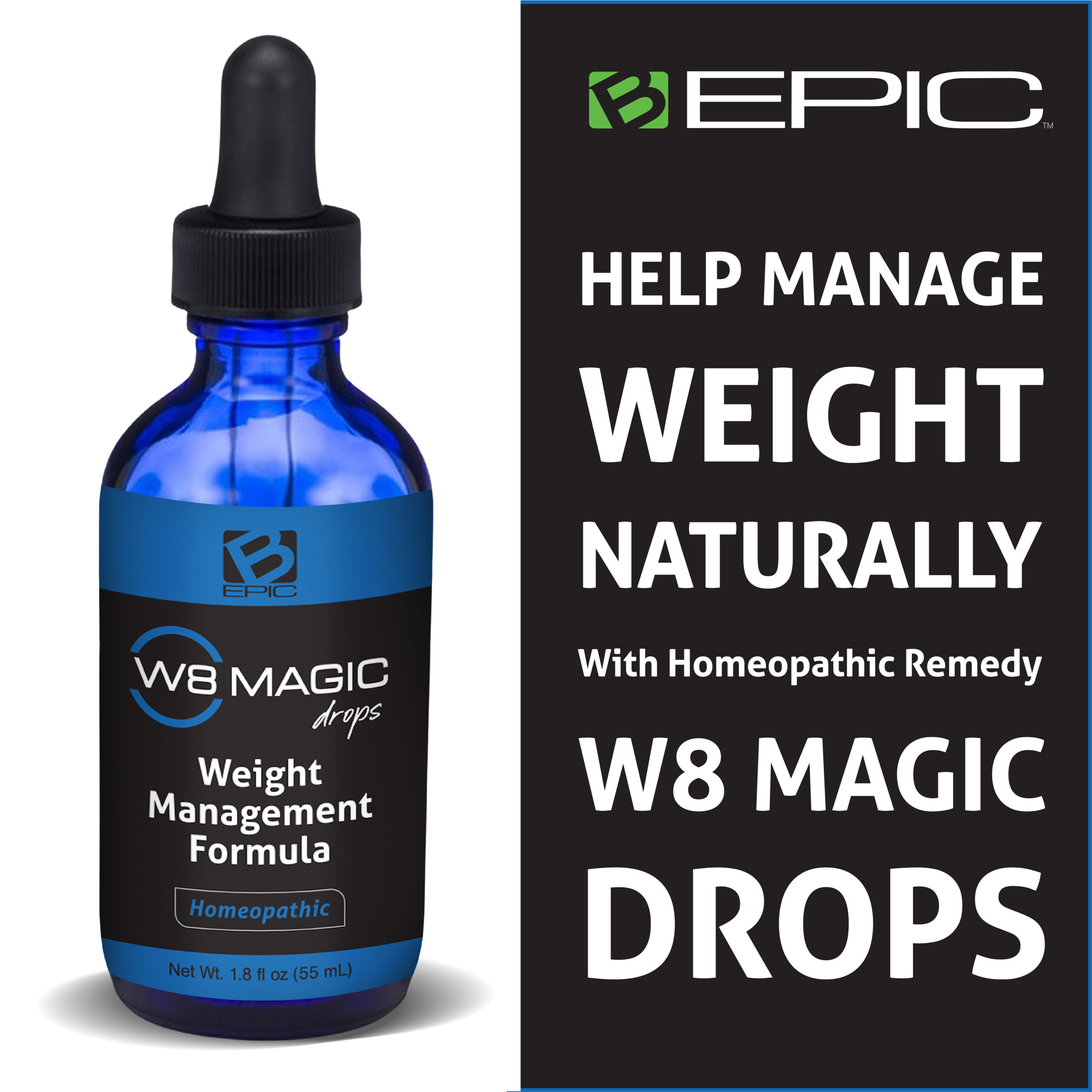 Help Manage Weight Naturally with W8 Magic Drops!
W8 Magic Drops are a great natural aid for successful weight management efforts. This unique homeopathic formula is made with powerful natural ingredients that have been found to help curb cravings and control appetite.
When paired with the recommended diet, W8 Magic Drops have proven to be very helpful to people as they work on reaching and sustaining their weight management goals – whether it be increased commitment to a healthy daily diet or loss of unwanted extra weight.
Learn more about W8 Magic Drops at bepic.com. Available in select markets.